Description
GoXtreme WiFi View Full HD Action Cam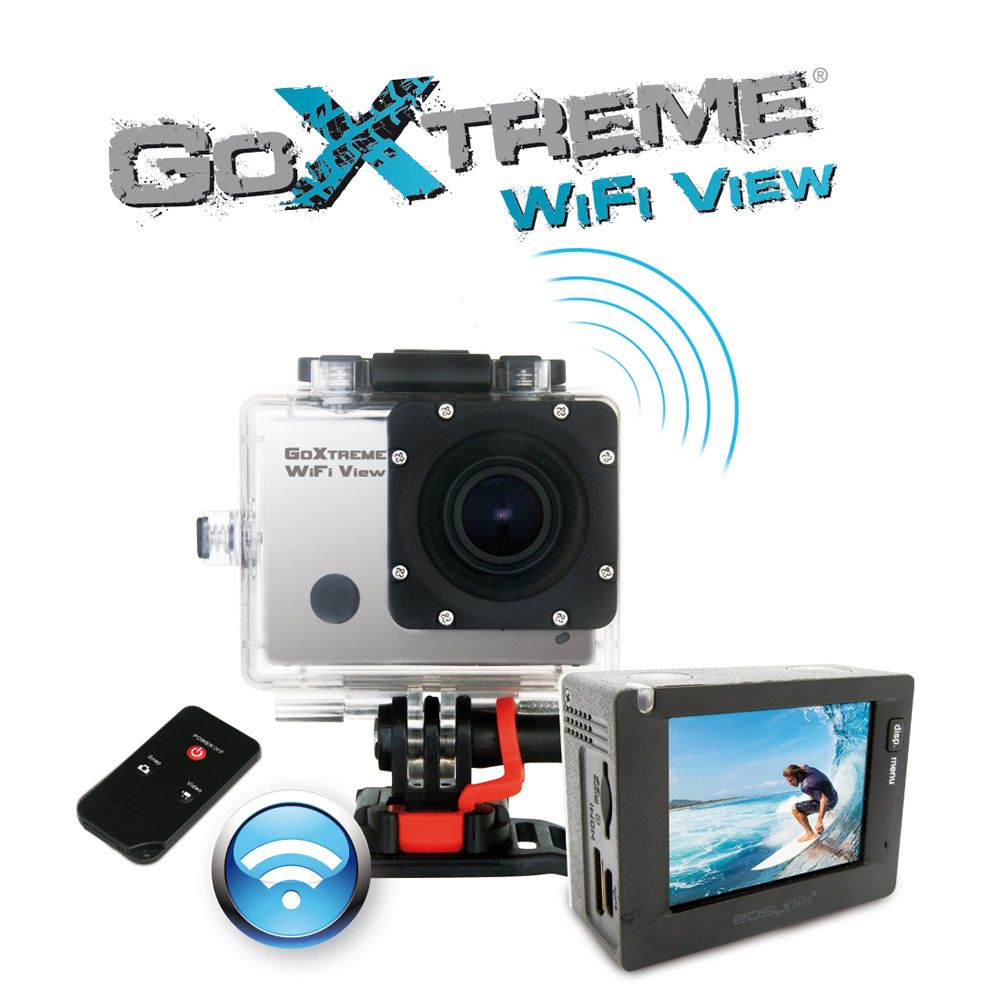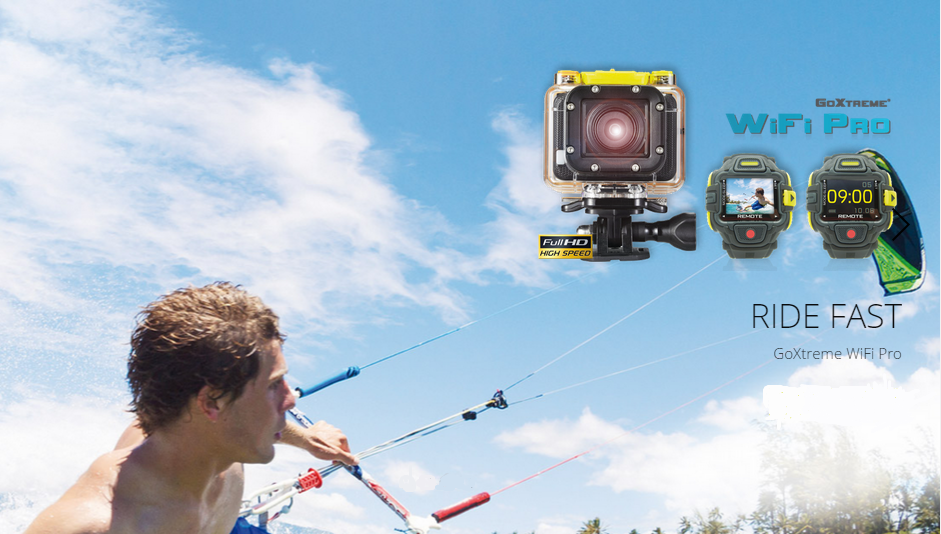 GoXtreme WiFi View Full HD Action Cam
Technical specifications
2.0"/5cm Display
5.0 Megapixel CMOS sensor
Image resolution: 10MP (3648×2736), 8MP (3264×2448) by interpolation,
5MP (2592×1944), 3M (2048×1536)
Picture format: JPG
Video resolution:
1080P (1920x1080P) pixels @ 30fps, 16:9
720P (1280x720P) pixels @ 60fps, 16:9
720P (1280x720P) pixels @ 30fps, 16:9
Video format: MOV, H.264 compression
Video with sound
microSD cards up to 32GB, minimum Class6 (not included)
Aperture: F3.1 f=2.9mm
Wide angle: 120°
EV Compensation: Auto
Sensitivity: Auto
White Balance: Auto
Menu Language: EN, FR, NL, ES, IT, PT, DE, CZ, PL
Interface: USB 2.0, HDMI
Remote control for making movies and pictures and power off the camera
(no power on function)
1200mAh Lithium battery (exchangable)
Temperature for use: -5 ° C to +40 ° C
Waterproof up to 45m with waterproof case
System requirements for mass storage function:
Microsoft Windows 2000, XP, Vista, Win7, Win8, Mac OS X 10.0.0 or above
For pc cam function:
Microsoft Window XP (SP3), Vista, Win7, Win 8, Mac OS X 10.8.0 or above
Dimensions: 59 x 44 x 25.5 mm
After reaching a max. video recording time of 29 minutes the camera will automatically stop.
It can only be restarted manually.