Description
Samsung WB2200F Digital Smart Camera Description
The incredible 60x Optical Zoom, 20mm Ultra Wide-Angle lens, smart Tag&Go (NFC/Wi-Fi) capabilities and Dual Grip of the WB2200F make it easy to capture and share more photos, wherever and whenever.
60X Optical Zoom
Up close or far away, get in the middle of the action with the 20-1200mm ultra wide-angle and super-telephoto lens. The 60x optical zoom lets you capture everything just the way you remember it in sharp detail.
Tag and Go
Effortlessly share photos via Wi-Fi and NFC. Photo Beam, AutoShare and MobileLink. Share images with compatible smartphones anywhere, while Remote Viewfinder enables control of the camera with a smartphone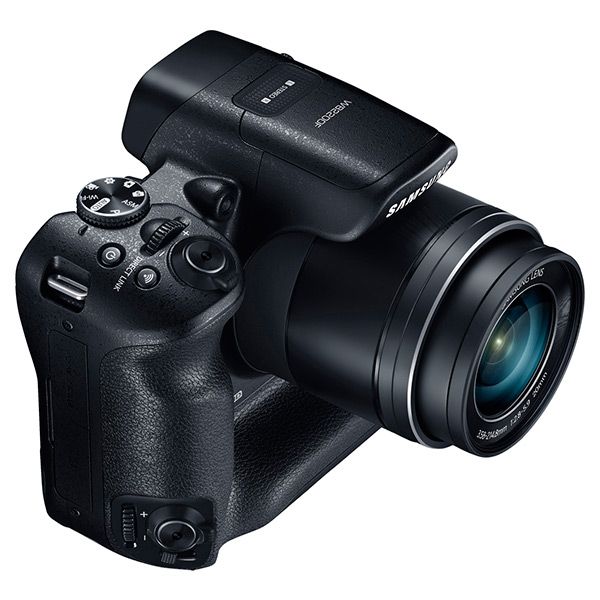 Dual Grip
With a grip and additional shutter button found on high-end DSLRs, the Dual Grip allows you to handle the camera like a pro. The extra space is cleverly used for a large-capacity battery boosting more shots per charge.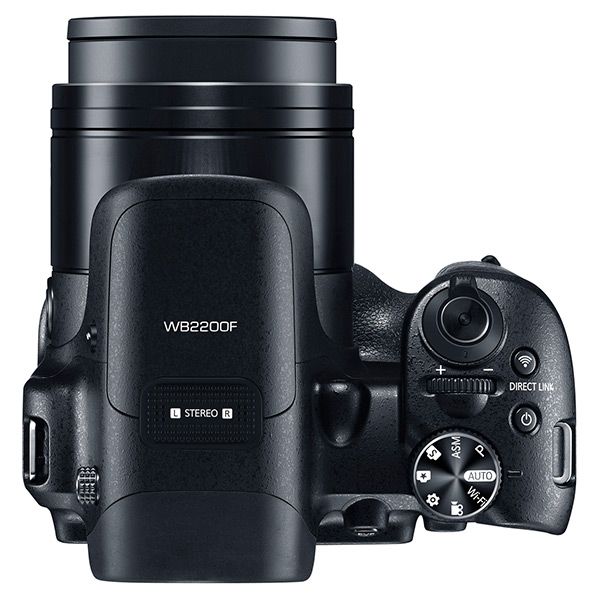 iFunction
i-Function Control quickly lets you adjust the aperture, shutter speed, EV and ISO range with a single button and value ring on the lens. More advanced users can also program existing shortcut keys to their liking.
16.4M BSI CMOS Sensor
Low-lit situations are now a breeze with the 16.4-megapixel BSI (backside-illuminated) CMOS sensor. Because the sensor needs less light than conventional sensors, you get properly exposed images without having to use a flash.
1080p Full HD Video Recording
Shoot video Full HD (1920x1080p) at 30 frames per second with lifelike color and extraordinarily sharp details. The H.264 format allows you to record longer MPEG4 video, so you can capture more of the action.
3.0″ Intelligent LCD
The 200K EVF (Electronic Viewfinder) works much like an enhanced optical viewfinder so you can accurately frame your shots; while the 3.0" hVGA display lets you preview your shots and navigate the camera's menu.